The leaves are falling and a chill is in the air. Autumn weddings are in full swing as Halloween is now over and Thanksgiving quickly approaches. Warm fall weddings often feature warm red and gold colors, pretty bits of nature at its best like leaves and pumpkins… What else do you need? Well how about adding an autumn themed signature drink to your big event? Martinis are always a big hit for weddings and parties, so a "Caramel Appletini" or a "Pumpkin Pie Martini" would be fantastic for your event!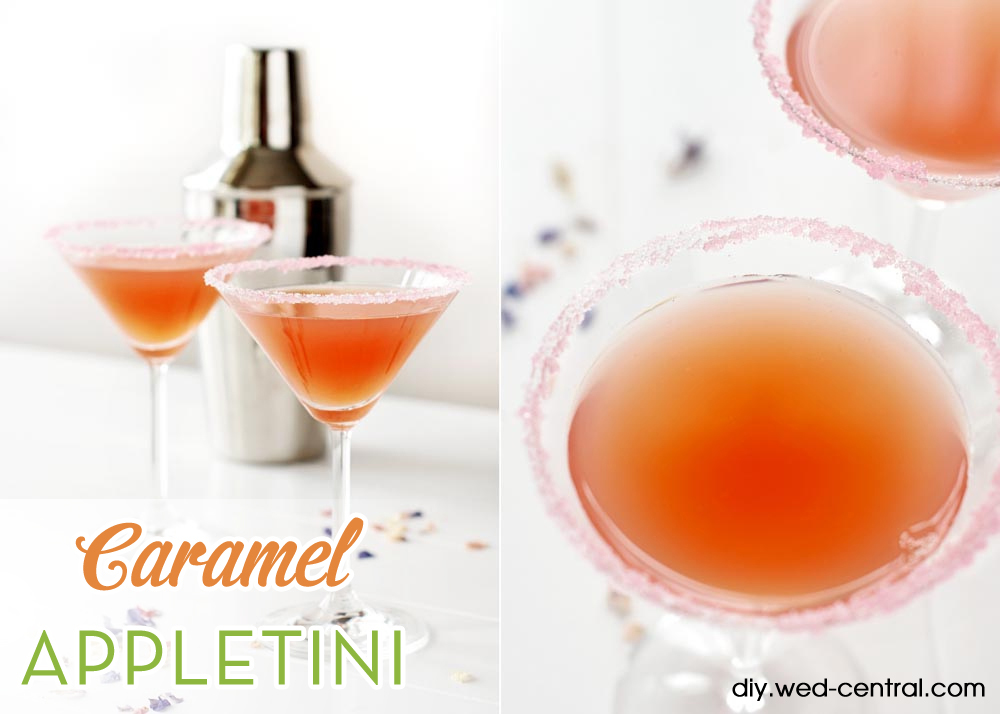 Photo courtesy of Claire Sutton on flickr.com
Caramel Appletini
Caramel apples are so delicious.. How could you go wrong making it into an adult beverage instead??
For one drink you will need –
1 oz. of Baileys® Irish Cream with a Hint of Caramel Flavor
0.5 oz. Smirnoff® Green Apple Flavored Vodka
1 tsp. Caramel
1 Apple Slice (a pretty finishing touch!)
Shake Baileys, vodka and caramel in an ice-filled shaker until chilled.
Strain into a pre-chilled martini glass and garnish with the apple slice. (Rimming the glass with some caramel may be an idea for an extra treat!)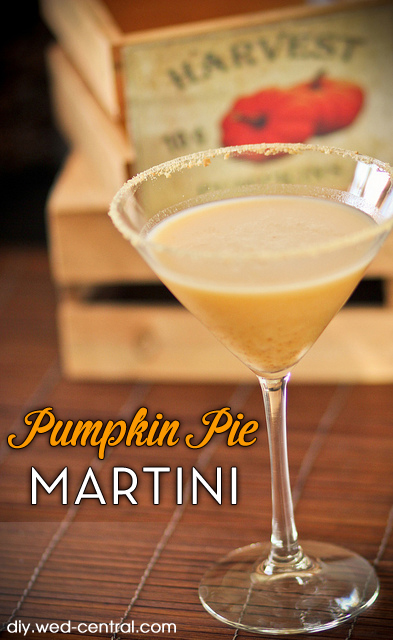 Photo and recipe courtesy of Day Dream Desserts
Pumpkin Pie Martini –
Nothing says fall like pumpkin pie. With this delicious fall themed martini your guests can enjoy the taste of autumn and still mingle!
For one drink you will need –
1.5 oz. pecan liqueur
1.5 ounces vanilla vodka
2 ounces milk
0.5 tablespoon pumpkin puree
pinch of pumpkin pie spice
1 graham cracker, ground (optional for garnish)
If desired rim your martini glass with ground graham cracker.
Combine ingredients in a cocktail shaker half filled with ice.
Shake until chilled and pour into your chilled martini glass.
These autumn signature drinks would add fall flavor to any autumn themed wedding or party. Your guests will love how you turned two fall favorites into yummy drinks instead!