If you are making your own wedding cake for your big day and want to decorate it with edible roses I found a perfect video for you on YouTube! It teaches you how to create them with Marzipan, step by step!
Marzipan is a sweet dough made of ground almonds, sugar and sugar syrup. Once mixed it makes a perfect edible modeling clay perfect for molding decor for your cake. (Marzipan can usually be purchased at your local grocery store or where cake items are sold!)
Donna (djcssp) is clearly a professional at making these beautiful sugar flowers and her video is very detailed to make creating the roses very simple, even if it's your first time working with edible modeling clay.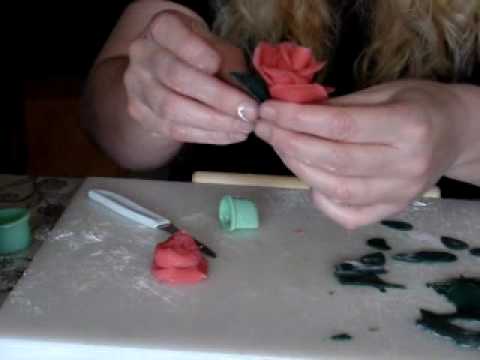 Send us your pics of handmade flowers if you create some! We'd love to see 🙂
Share...


0

0


0

0

0