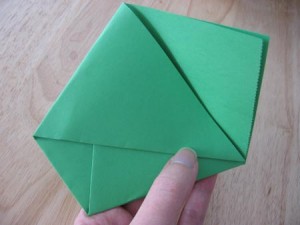 (Here is a quick mock-up so you can see what they look like, I'm sure you can do a prettier job embellishing! 😉 )
I found this fantastic video on youtube by tommr1 showing how to make your own wedding favor seed envelopes very easily and affordably! You only need a few items to craft these cute little envelopes. Your guests will love these little seed favors and can think of your wedding every time they see the little plant they grew from your special favor.
You will need:
8 1/2″ x 11″ Paper (Standard printing paper size) – You can use parchment paper, scrapbook paper or plain colored printing paper. Choose something that would compliment your wedding theme or colors!
Scissors
Seeds
Optional: Embellishments such as a rubber stamp, pens/markers, glitter, crystals etc. to adorn your envelope with after folding
Here is his informative video showing how to fold your paper into an adorable seed envelope…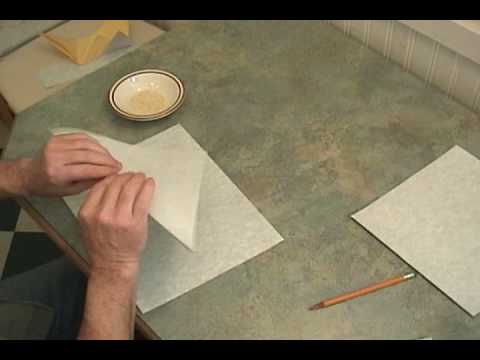 Once you fold your envelope you may choose to embellish the envelope with your names and wedding date, a themed rubber stamp, your monogram, or even a little wedding poem pertaining to seeds and growth. (Click here for an excellent group of wedding seed favor poems that would work great on your handmade favors!)
The seeds you use can also reflect your wedding colors and/or theme. For example, if you are using gerbera daisies as your main flower for the day then daisy seeds may be a cute favor! Another idea may be pumpkin seeds if you are having a fall wedding.
Here are some other ideas for seeds…
Daisy Seeds
Pumpkin Seeds
Wildflower Seeds
Sunflower Seeds
Forget-me-not Seeds
Carnation Seeds
Love-in-a-mist Seeds
Evergeen tree Seeds
Herb Seeds
These handmade paper seed envelopes are not only affordable and cute they can also be considered green favors, especially if you go the extra mile to get recycled paper for your envelopes!
Make sure you send in pics if you make these seed favors for your big day, we love seeing our visitors beautiful work! 🙂