I found this DIY project browsing around the web and just had to share it with all of you! It would be a beautiful diy project for autumn wedding decor like centerpieces or decorations or even in wedding bouquets! Plus, it is extremely affordable as you can get the leaves just walking around your neighborhood..for free! 🙂
Some tips before the photo tutorial…
Choose bright, freshly fallen leaves – the more colorful the more vibrant your flowers will be! Avoid the crispy dry leaves..they will not fold and form into flowers without breaking.
It is best to use leaves of a similar color for each flower..a group of yellow leaves make a beautiful yellow flower..etc.
The original tutorial is not written in english but the translation mentions soaking the finished bouquets in vegetable oil for a few days to maintain color and freshness. I have not tried this though – so don't take my word for it! Other preservation methods would be dipping the finished flowers in glycerin(1 part glycerin to 2 parts water, left in solution 2-6 days) or spraying with acrylic spray from your local craft store.
The thread can be covered with a matching floral tape to give the flowers a more finished look.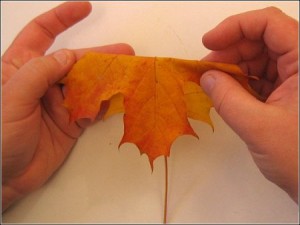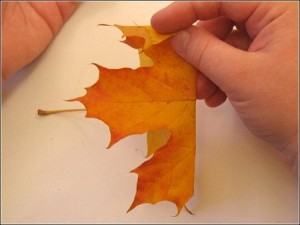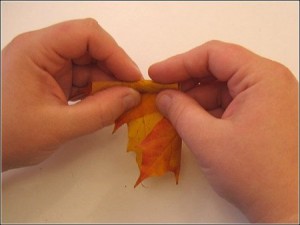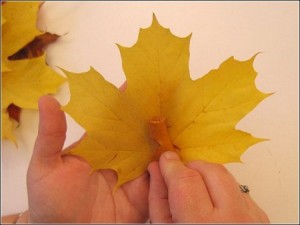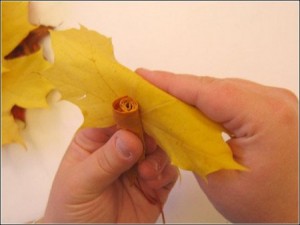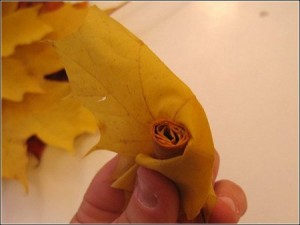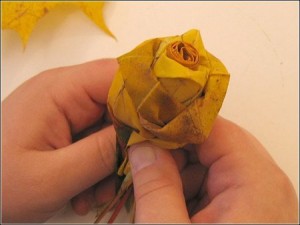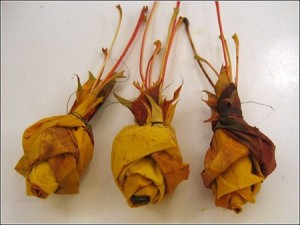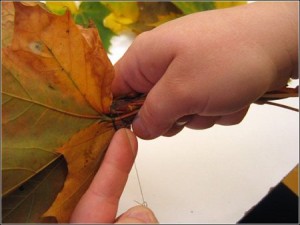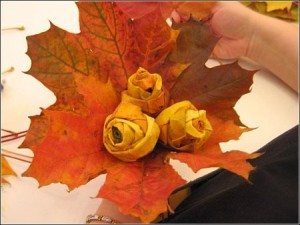 The full original tutorial can be found on Natalia's Site.
As always I would -love- to see photos if you create these beautiful autumn leave flowers! Make you e-mail us if you do 🙂